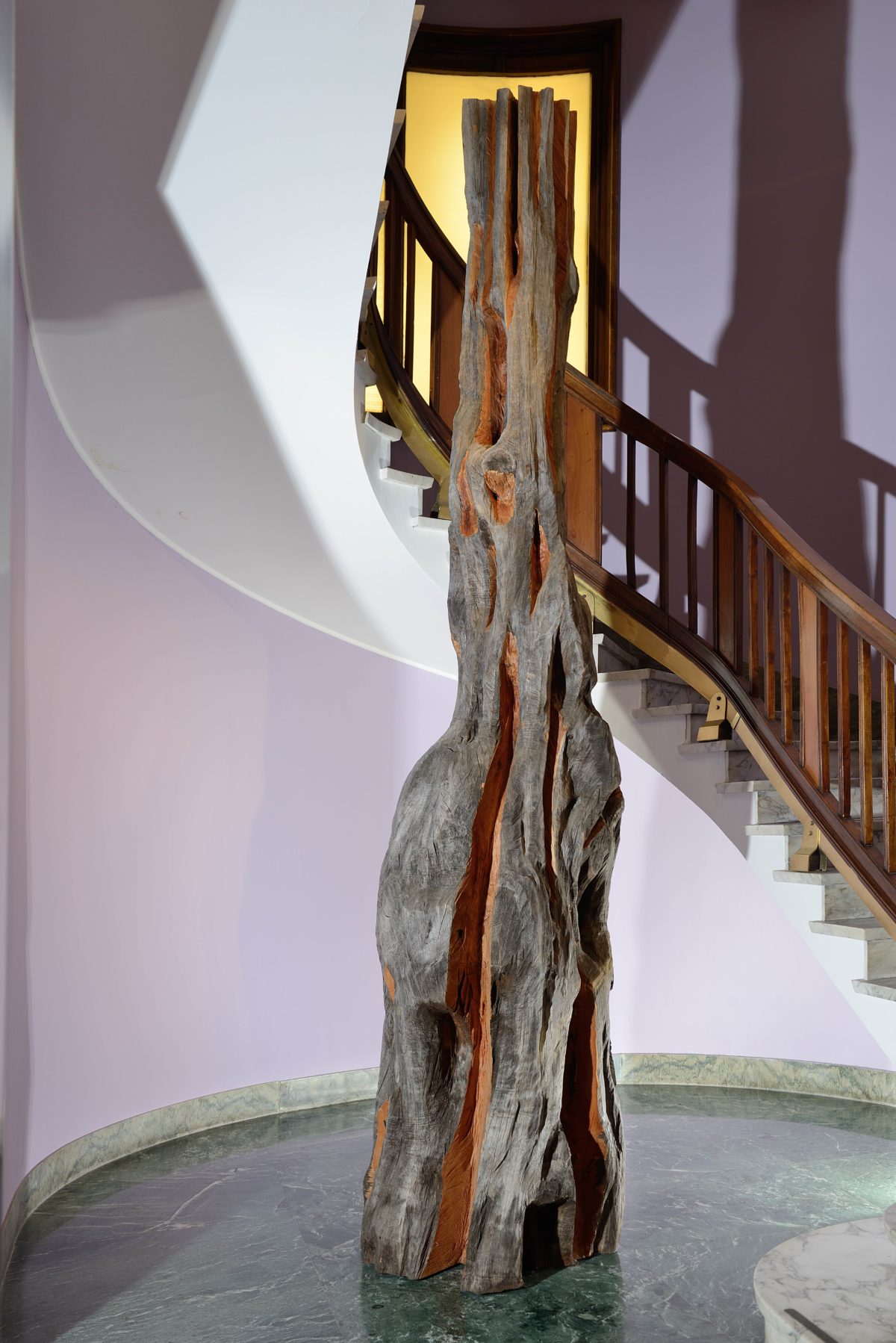 David Nash
David Nash was born in 1945 in North Wales, where he still lives and works today.
He creates most of his sculptures and installations, often on a monumental scale, working on large tree trunks that have completed their life cycle.
He firmly gives said materials a new form, but not without considering their intrinsic characteristics. Nash also takes the effects of time as part of his work; many of his works were destined to remain outdoors, to blend into the environment and, in some cases, to be absorbed by it. For these reasons the artist considers his work as a collaboration with nature.
His main tools are saw, chisel, the flame that he uses to brown wood.
Nash's works imply a reflection on the notions of form and nature, of becoming and dissolution, of growth and destruction.
David Nash has participated in numerous important exhibitions, residencies in sculpture parks and has exhibited in Kew Gardens, vast botanical gardens that are a UNESCO World Heritage site.